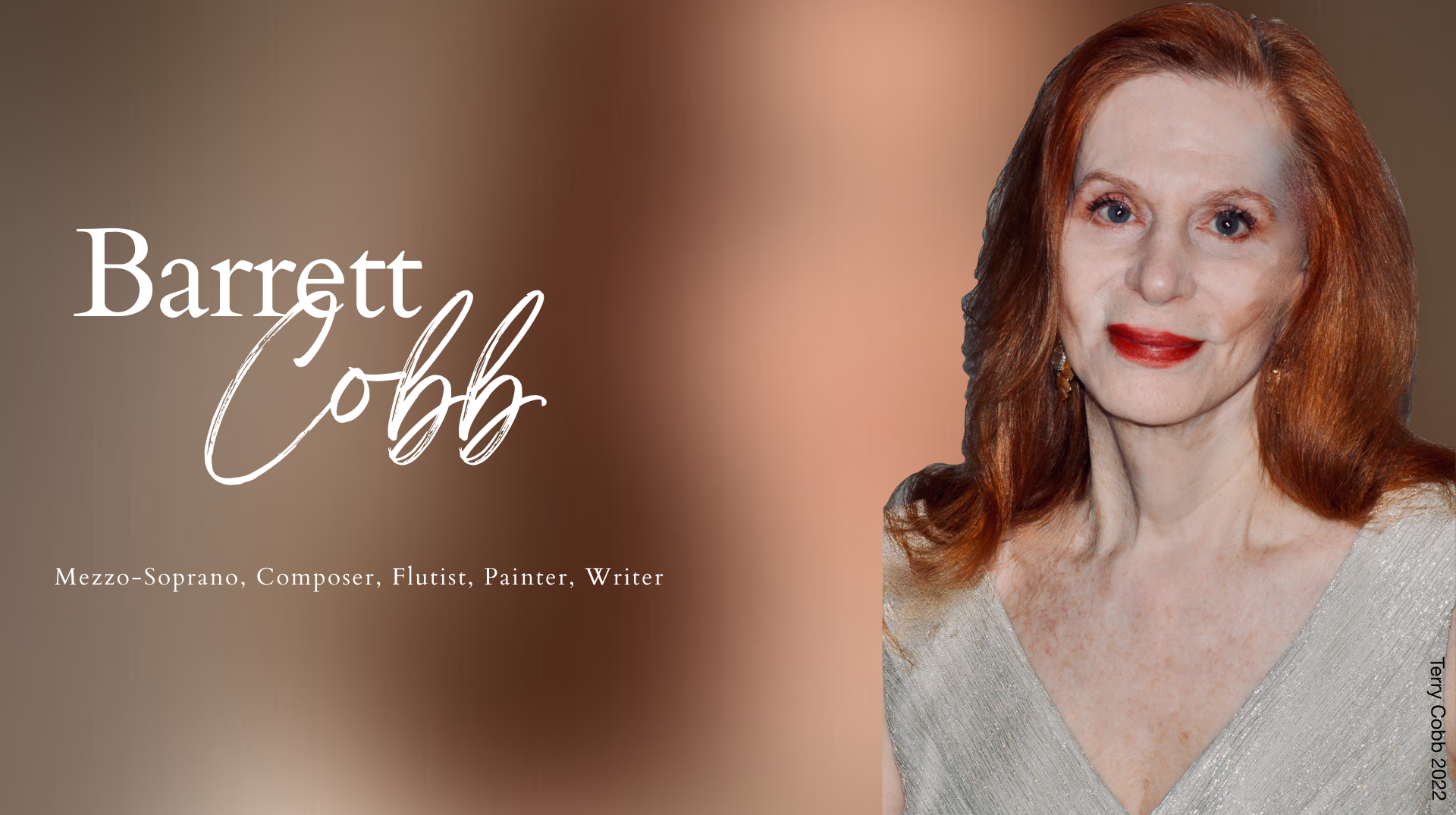 "Barrett Cobb is a quintuple threat and more…"
– New York Concert Review –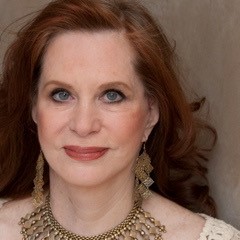 "It is my desire to create music and art which will transport people to a place of gentleness and tranquility." — Barrett Cobb
Barrett Cobb enjoys a multi-faceted career in the arts.
She has appeared as a vocal soloist in opera, oratorio, and recital with many groups in the United States and Europe.Her singing has been described in the New York Times as "deeply moved and moving."  Read more…
As a painter, Ms. Cobb's prize-winning watercolors have been exhibited in three one-woman shows and several group shows in New York City. Read more…
Ms. Cobb has served as principal flutist with numerous orchestras, among them the American Chamber Orchestra, the Royal Winnipeg Ballet Orchestra, and the Orquesta Sinfonia de Colombia. Read more…
Ms. Cobb's compositions have been performed at Theater La Mama, the Donnell Library Center, Waterside Hall (Adamant, Vermont), the Manor Club Concert Series, Flatbush-Tompkins Congregational Church, and the Church of the Good Shepherd. Read more…
Ms. Cobb writes for the New York Concert Review. Read more…
She received her Bachelor of Music degree from the Oberlin Conservatory and her Masters of Musical Arts degree from the Yale School of Music.
As We Emerge From The Darkness
Words and Music by Barrett Cobb
Lisa Bryce, Soprano
Barrett Cobb, Mezzo-Soprano
Michael Fennelly, Piano
After receiving my first Covid 19 vaccine shot in March of 2021, I experienced a sense of well-being and an overwhelming feeling of gratitude towards the vaccine's creators. As I left the hospital I started towards the subway, which I had planned to ride home. It was only slightly chilly, and the buds were emerging on the fruit trees and there was bird song in the air – harbingers of spring. I decided to walk to the next stop. When I got there I decided to walk some more. I felt so energized that I ended up walking all the way back to my house. As I advanced towards home, I recalled other strolls I had enjoyed and reflected on wandering in general. First words, and then a tune presented themselves, and the middle section of "As We Emerge" was born. When I got home I wrote down this little tune and mapped out the rest of the piece.
It is my thank-you note to the inventors, developers, and distributors of the Covid 19 vaccines.
Contact Barrett by filling out the form below